ARIN 35 San Francisco Public Policy & Members Event
Fastmetrics is pleased to announce we will be sponsoring the upcoming ARIN 35 Public Policy and Members Event in San Francisco from April 12th – 15th.
The event is taking place at the JW Marriott San Francisco Union Square.
Registrations for the event are still open and you can register as an attendee or remote participant here.
Webcasting of the live event will also be provided by co-sponsor Google.
ARIN 35 Event Details
ARIN holds annual Public Policy and Members meetings to discuss Internet number resource policies, provide networking opportunities, workshops and social events for all attendees.
Also featuring will be two tutorials; "Life After IPv4 Depletion" and "How To Certify Your ARIN Resources".
Short History of ARIN
ARIN is a nonprofit corporation founded in 1997. The acronym stands for the American Registry for Internet Numbers, with headquarters in Chantilly, Virginia, USA.
The organization is the Regional Internet Registry for the United States and Outlying Areas, Canada, various Caribbean / North Atlantic Islands and other regions. See a full list of service regions here.
Why ARIN Is Important
ARIN supports and manages the distribution of Internet number resources, such as IPv4 (Internet Protocol version 4), the more recent IPv6 (Internet Protocol version 6) address space as well as AS (Autonomous System) numbers.
The organization also provides registration services, is the authority on policy development for Internet number resources and ensures advancement of the Internet through outreach.
Fastmetrics is proud to sponsor such an important event and prestigious organization and we look forward to attending.
Find out more about the upcoming event by following ARIN 35 on social media.
About Fastmetrics, Inc. Building & Business ISP
Since 2002, Fastmetrics has connected Bay Area businesses and buildings with reliable business Internet and voice services. As a preferred local ISP, we empower businesses to grow and communicate more effectively. Our live Bay Area support team provides solutions to unique challenges. Fastmetrics network engineers are accredited Ubiquiti Enterprise Wireless Admins, Cisco Meraki qualified and Cisco Certified Specialists.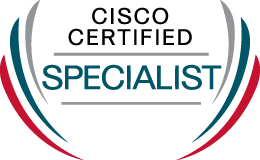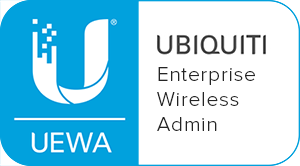 About Fastmetrics, Inc. Building & Business ISP
Since 2002, Fastmetrics is the Bay Area's only dedicated business ISP. We provide telecommunication services in California and the San Francisco Bay Area. Reliable service – backed by better live and local support. From install to 24-7 proactive monitoring, get treated like a VIP customer. Not a number by a faceless call center. We specialize in managed business internet and phones, dedicated high speed business fiber internet, business WiFi, SIP voice solutions / UCaaS and managed network services. We are a Microsoft and Cisco Meraki Partner. Our team are Certified Cisco Specialists, Ubiquiti Enterprise Wireless Accredited and Polycom Authorized Solution Advisors. We take care of your business network, so you can focus on growth.