As a one-stop provider, we deliver managed WiFi solutions for businesses large and small. We improve WiFi networks for coverage, reliability and speed. Optimize your wireless network with our design, implementation and management services. We also offer a LTE backup solution. Our local techs are Ubiquiti Enterprise Wireless Admin accredited.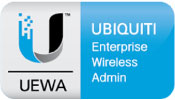 Benefits of Fastmetrics managed WiFi:
Improved speeds for staff and guest networks.
Improved reliability for all devices and compatibility for legacy hardware.
Improved coverage throughout the business space.
Scalable design for cost effective future upgrades.
Fastmetrics Network Engineers provide:
Complete setup and fast access to secure wireless internet.
Real-time management of the wireless network to optimize performance.
Enterprise class hardware for maximum ROI.
Redundant LTE Wireless Backup
Having your internet connection go down, results in huge financial losses for your business. Even temporarily, if you are unable to send emails, make VoIP calls, update your CRM or process credit card transactions, this causes massive disruptions to customer service and productivity.
With Fastmetrics redundant LTE wireless, you get seamless backup internet service. When your primary connection goes down or is experiencing slow connection speeds, our service kicks in. It ensures you get reliable internet connectivity 24 x 7.
Setup is quick and easy. Best of all, service costs just $100 per month. That's a small price to pay to safeguard your business against catastrophic losses.
What speeds can managed business WiFi deliver?
Example speed test via mobile from a San Francisco business WiFi customer. Results speak for themselves - high upload and download speeds, ping: 4ms, jitter: 0.55ms. Increase WiFi speeds, coverage and reliability with Fastmetrics!
Qualified Ubiquiti Enterprise Wireless Admins
Fastmetrics Network Engineers and Technicians aim to setup your Wi-Fi network for the best performance possible, from the outset. If the need arises, we can trouble shoot complex wireless issues remotely or in person at your business. We provide 24 x 7 x 365 line monitoring and tech support to all customers. Wi-Fi connection speeds and coverage are influenced by many factors. Check some common factors affecting WiFi performance to be aware of. Also the latest wireless standard developments in our post about WiFi 6.
We use a range of the latest Ubiquiti wireless access points, antennas and WiFi equipment to optimize your network and improve wireless ranges and speeds;
UAP-AC-LITE
UAP-AC-LR
UAP-AC-EDU
UAP-AC-PRO
UAP-AC-Outdoor
Environment
Indoor
Indoor
Indoor
Indoor/Outdoor
Outdoor
Simultaneous Dual-Band
5 GHz Speed
867 Mbps
867 Mbps
1300 Mbps
1300 Mbps
1300 Mbps
5 GHz MIMO
2x2
2x2
3x3
3x3
3x3
Range
122 m (400 ft)
183 m (600 ft)
122 m (400 ft)
183 m (600 ft)
183 m (600 ft)
Secondary Ethernet Port
PoE Mode
24V Passive PoE
24V Passive PoE
802.3at PoE+
802.3af PoE
802.3at PoE+
802.3at PoE+
Ceiling Mount
Wall Mount
Wireless Uplink
Our Managed Business WiFi Customers
Fastmetrics is the trusted wireless and Internet Service Provider for Bay Area businesses, such as Wi-Fi Alliance, the global authority on WiFi solutions and certification. Fastmetrics provides managed business WiFi to a range of businesses and enterprises. Here's a small selection;




Dedicated Business Services