Key metricVOICE Features
Free Calls, Conferencing & Texting
Use Apps, Desk, Web or Softphones
Easy User Control - Anywhere
Integrate CRMs & Tools
Add Users & Features Easily
Free in person setup
& training available
Fast Setup. Easy To Use. Unlimited Features.
Go beyond a standard business phone system with metricVOICE. Get smarter unified communications (UCaaS) features for all users, for a flat fee. Easy team and customer contact via voice, text, chat and conference - anywhere. Connect business tools. Simple call control from apps, desktop, browser or desk phone.
Get a fast setup on our managed voice network.
Backed by live USA support from San Francisco.
metricVOICE - Built For Business
Powered by the cloud, metricVOICE works across devices, everywhere. Communicate seamlessly with teams and customers. Easily add browser-based calls, texting, chat and conferencing. Free apps, Yealink or poly phones. Connect business tools like Salesforce, Zoho, Zendesk, Gmail, Chrome, Outlook, Microsoft Teams and more.






metricVOICE Cloud Phone System Reviews
Beyond saving us Six Thousand Dollars a year in our VoIP and Internet Access costs, Fastmetrics has been providing faster, more features and more reliable service to us since 2010. And with superb sound quality. But our hats come off to them in our recent move from San Francisco to Oakland. Keeping our phone numbers, we left San Francisco on a Friday and were up and running in Oakland on Monday. Not a single problem!! THANK YOU FASTMETRICS!
Lark Hilliard

- President & CFO - Hilliard Architects, Oakland
I have never had better call quality, more uptime, more call control, more reporting capability or better productivity from the call center my business runs. Their Support Department is 5 stars as well. Always there, rapid response for any issue - and especially great training.
Pete Jordan

- Owner - Mercer Street Salon, San Francisco
Fastmetrics provides our business with reliable, high speed fiber internet. metricFIBER is symmetric, so we get more done and use cloud based services efficiently. In addition, Fastmetrics provides a feature-rich business phone system for 50 users, with excellent local support. Always willing to answer our questions. Vital to our business operations. Highly recommended business ISP!
Kurt Harvey

- IT Director - Beeline Group, Hayward
Fastmetrics is awesome. We've used their VoIP phone service for our investment company going on 6+ years now. Our employees are located across the U.S. and the phone system works seamlessly. Rarely any problems but when we do, their customer service team is very responsive and always a pleasure to work with. Shout out to Allen, Ana and Stefan! When we moved to a new location Stefan brought out the new phones and made sure we were all setup. He definitely goes above and beyond, any time we have questions and conscientiously verifies everything is running smoothly. I would recommend Fastmetrics without hesitation
Gladys S

- Orinda Asset Management LLC, Bay Area
Fastmetrics is great. They're providing our voice for 83 phones, and Internet service at 100 Mbps. They've been incredible with the transition and were very friendly and knowledgeable. They were professional and helped get together a pricing that beat everyone else around. They provided phones when they were on contract, and were extremely flexible with the setup when we needed to make changes. They also helped out greatly with the port and stayed on top of things to meet our deadlines.
Ian W

- Contemporary Jewish Museum, San Francisco
Great service. Good support. Absolutely FANTASTIC quality on their cloud pbx phone service which I can use internationally. The quality is better than any other phone line I have been in decades.
Sheila W
We've been using Fastmetrics at work for about 4 years. We needed a VoIP and Internet provider and we wanted Fiber instead of DSL so that we could get more bandwidth and better latency. The service is great, both the VoIP and Internet work really well (much better than our previous provider). They helped us get setup, select equipment, and helped through a seamless office move as well. Their support is also very responsive and proactive (vs reactive).
Luther M

- Berkeley
Fastmetrics stands out the most in my mind because of their technical support and the in-house skill sets they provide. Dealing with a challenging VoIP solution for a fast growing startup with mission-critical communications needs, Fastmetrics was invaluable being creative and flexible in how to deal with the serious problems we were faced with due to our rapid growth. I knew that if I needed to have something solved with our voice traffic, I could get in touch with their team directly and be able to build a solution quickly. I don't think it is easy to find services like these... I recommend Andreas and his team for sure!
William J

- Mountain View
5 out of 5 based on 9 ratings. 9 user reviews.
USA businesses rely on metricVOICE






Cloud Hosted metricVOICE Offer:
per user, monthly
1 - 9 users
per user, monthly
10 - 19 users (Save 20%)
per user, monthly
20+ users (Save 40%)
Includes: All features, phones, apps, free local calls, texting, conferencing & USA based support
Works With Your Devices
Take care of business anywhere
Login for easy user control
App or browser-based calls, chat, texts & conferences
Need phones? Free Yealink or poly options, setup for you
Add features as you need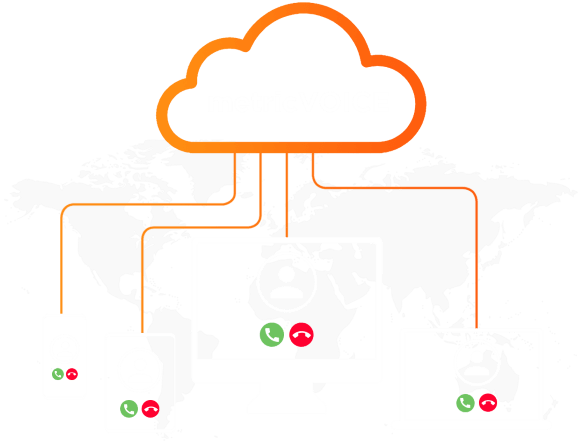 More Business Phone System Features For Less

Flat Service Fee:
No setup, activation,
line rental or support costs
Seamless Presence Everywhere:
Office calls, text & chat via
iOS or Android apps
100+ User Features:
Text, voice to text, auto attendant,
CRM click-to-dial via Chrome & more
Unlimited FREE Calls:
Free USA & Canada calls.
Cheap long distance
Free Number Port:
Seamless port to our voice network.
Add 1-800 numbers or DIDs
No Hardware Costs:
Free apps, webphones, Polycom or Yealinks.
Or add softphones
15 Cloud Hosted Voice & UCaaS Benefits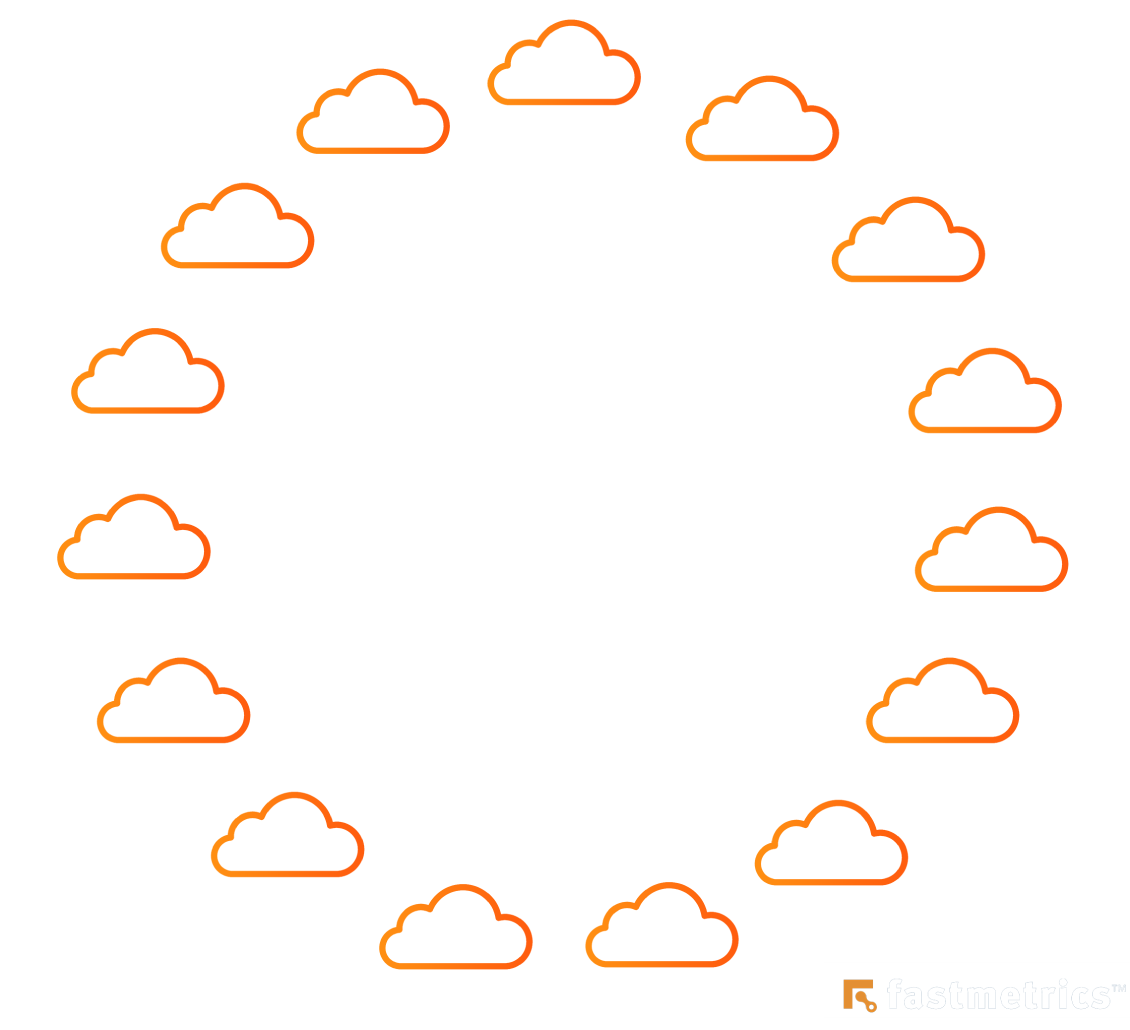 metricVOICE User & Admin Overview Videos
Get an idea of the powerful features available to both admins and users of metricVOICE. Features are accessible via sign-on from anywhere with an Internet connection. Admins can add new users, devices, texting, call routing and auto attendants easily online. A complete playlist of videos can be found here.
There are many more features available with your cloud based voice service, metricVOICE. More videos can be seen in the training playlist here. Questions about a voice feature or need help? Our voice team supports your service every step of the way. We offer in person or remote training. Get in touch with our support team when needed.
metricVOICE Business Phone System FAQs
Dedicated Business Services