Free Yealink Phones & Cloud PBX Efficiency
Yealink phones are award winning, IP based business phones. The Yealink range includes smart programmable keys to improve business communications for busy professionals. We offer and provide dedicated support for the latest Yealink IP phones.
Yealink business phones provide high resolution displays, (T46G uses color), HD voice and support Gigabit Ethernet networks. Powered by the Fastmetrics cloud PBX service, see the extensive list of free and included business phone features available.
Watch user guides for Yealink T41P and T42G business phones, to see how user friendly they are.
New customer special:
Free IP phones!
Choice of new Yealink T41P or T42G phones with business voice service.
Free Setup & Support
Unlimited Free Local Calls
Advanced Features Included
Flat Service Fee From $20
Free Yealink Phones Setup, Support & Training
We also support the Yealink T28, T41P and W52P / W52H cordless phones. All Yealink phones have been thoroughly tested by our Voice Techs, over our privately managed voice network. Each Yealink phone offers rich features and HD voice quality, particularly when combined with Fastmetrics dedicated business internet service.
Yealink T42G Phone
Yealink W52P Phone
Yealink T46G Phone
BT40 Bluetooth Dongle
Yealink T41P Phone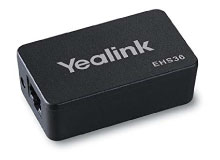 EHS36 Wireless Headset Adapter