We Help Buildings & Businesses Connect Better
Over 20 years, Fastmetrics remains the Bay Area's only dedicated building and business ISP. We are the Internet Service Provider of choice for businesses throughout the San Francisco Bay Area and Northern California. Fastmetrics services empower businesses to increase productivity and communicate more effectively. Our Bay Area team brings solutions to unique challenges. We provide more responsive live support and 24-7 proactive monitoring of all services.
Our team are Cisco certified and Ubiquiti wireless accredited. We are a Microsoft and Cisco Meraki Partner.
Dedicated Business Services
Fastmetrics Cited & Featured In;
From the CEO - Bay Area ISP Pioneer - Andreas Glocker
Fastmetrics' founder, CEO and tech expert Andreas Glocker, has provided high quality business Internet connectivity since the 1990s. Andreas founded Sirius Connections, one of the first Bay Area ISPs. In 2002, he acquired the Fastmetrics predecessor, ISP Networks. This name was changed to emphasize Fastmetrics' commitment to providing best in class, high-speed connectivity to demanding businesses.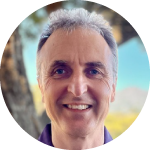 "Serious about your business Internet,
phones and managed services? So are we"
"Fastmetrics maintains close control of the business services it provides. We manage and monitor end-to-end installation of symmetric fiber Internet, dedicated Ethernet, direct cloud connectivity, WiFi and failover connectivity. With speed increments up to 10 Gbps upload and download. We utilize redundant servers connected with multiple 10 gigabit links to the Internet. This ensures QoS and protection from common local catastrophes.
As well as dedicated Internet services, Fastmetrics is a hosted business voice provider. Our metricVOICE service includes business telephony and UCaaS features, a web interface and free mobile apps. It is SIP compatible and we support Polycom, Yealink, Counterpath softphones and our free browser based webphone.
Fastmetrics views it's role as providing the highest level of quality, reliability and speed in Internet based services demanded by today's business users. Our team has years of experience in complex Cisco ASA administration, IPv6 and essential troubleshooting. We can meet your most demanding needs. Our level of expertise and calm, has given us a reputation that we cherish and strive to maintain".
Hundreds of happy customers, including:
















...and many others.
Experienced Network Engineers, Techs & Support Team
Combined, our Bay Area team has hundreds of years of experience in network engineering, telecommunications services and customer support. Our local techs are Cisco Meraki and Cisco Endpoint Security certified. We are a Microsoft Partner, Ubiquiti wireless accredited as well as Polycom Authorized Solution Advisors.