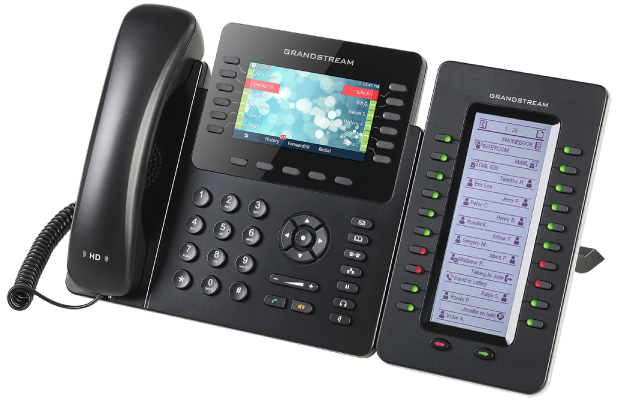 Grandstream GXP 2200 Business Phones
The award winning Grandstream 2200 GXP is a business phone with many Internet based features. It uses the Android OS. The Grandstream 2200 is an innovative, smart, desk based IP phone.
Described as a 'multimedia phone for Android', the Grandstream phone includes touch access to a host of 3rd party apps. Further features include high level security, compatibility with third party SIP devices and high quality HD audio.
We have tested, used and become subject matter experts on this business phone. It compliments our cloud PBX service well.
See more features for the Grandstream GXP 2200 below, or contact Fastmetrics about Grandstream handsets with a hosted voice solution.
More features for the GXP 2200
Android™ Operating System 2.3
480x272 capacitive touch screen TFT LCD
Dual Gigabit network ports
Integrated PoE and Bluetooth
Broad interoperability with most 3rd party SIP based devices, IP PBX and major IMS platforms
6 lines with up to 6 SIP accounts, up to 5-way conference, phonebook with up to 1000 contacts, call history with up to 500 records
Support Android™ applications (including Skype, Google Voice, Microsoft Lync Client, Youtube, Facebook, Twitter, Pandora, Angry Birds, and more)
HD wideband audio, superb full-duplex hands-free speakerphone with advanced acoustic echo cancellation and excellent double-talk performance