185 Park Center San Jose - Fiber Internet Ready Building
Fastmetrics has existing fiber infrastructure at 185 Park Center San Jose, CA. Our fiber powers the operations of business tenants at this San Jose commercial building. Fully managed Internet service, with faster up and down fiber speeds and unlimited data. Free install and setup. Backed by better live Bay Area support. Choose your speed. We take care of the rest.
50, 100 or 500 Mbps symmetric - 5 business days
Gig symmetric - 45 business days
10 Gig symmetric - 90 business days
Scale speeds as bandwidth needs grow
Reliable 99.999% fiber uptime SLA backed
Increase output with high speed downloads / uploads
Reduce latency with fiber optic technology
Reliable, high speed fiber Internet service for your team.
Complete the form to get started.
Fiber Internet @ 185 Park Center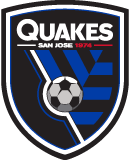 Offical Business ISP - San Jose Quakes
Everyone else said NO. NO, we can't bring fiber into your building. NO, we can't repair the collapsed wiring tunnel in your building. NO, we can't provide reliable wireless service. Andreas from Fastmetrics was the the first to say YES. He followed through and provided my business with great internet service and support. After 6 months of terrible internet from other providers in our office, Fastmetrics managed the installation, responded quickly to my questions, and regularly checked to make sure we were doing well.
Jim B - CTO
TWiki, San Jose
San Jose Fiber Internet
Near You
Business Fiber Benefits Available Now
San Jose Businesses Rely On Fastmetrics Fiber










...and hundreds more!
Business Internet & Managed Services San Jose
As well as 185 Park Center, Fastmetrics has existing fiber infrastructure and managed services at the following San Jose commercial buildings and addresses;
About Fastmetrics, Inc. Building & Business ISP
Since 2002, Fastmetrics is the Bay Area's only dedicated business ISP. We provide telecommunication services in California and the San Francisco Bay Area. Reliable service - backed by better live and local support. From install to 24-7 proactive monitoring, get treated like a VIP customer. Not a number by a faceless call center. We specialize in managed business internet and phones, dedicated high speed business fiber internet, business WiFi, SIP voice solutions / UCaaS and managed network services. We are a Microsoft and Cisco Meraki Partner. Our team are Certified Cisco Specialists, Ubiquiti Enterprise Wireless Accredited and Polycom Authorized Solution Advisors. We take care of your business network, so you can focus on growth.