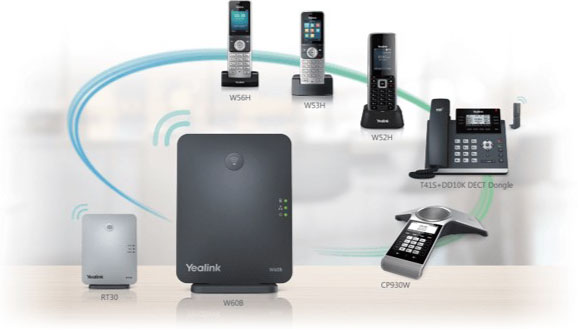 Roam your office with wireless DECT phones
Support business on-the-go with Yealink DECT wireless.
Stable voice to 164ft indoors or 984ft outdoors.
Fast setup for offices, warehouses, hotels, retail or commercial spaces.
360° HD voice & conferencing to 20ft with the Yealink CP930W.
Free W41P DECT phones with new metricPHONES plans.
Seamless presence with our free iOS and Android apps.
Yealink DECT Wireless Benefits
Fastmetrics offers various Yealink DECT phones, compatible with our cloud voice service. Deploy fast with a DECT base station and IP phones. Or, add a DECT dongle (DD10K) to compatible Yealink desk handsets. Unlimited free local minutes and all the enterprise features included with Fastmetrics managed voice service. Flat service fee and dedicated support.

Fast Setup

HD Voice

100% Wireless

Long Range

IP Phone Options

Roaming & Stability

Support 30 Bases & 100 Phones

Free iOS & Android Apps
NEW - Free Video Chat & Conferencing For All
Yealink DECT Phone Options
Fastmetrics offers and supports the following DECT phones and devices;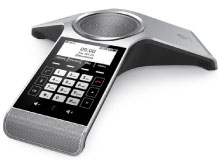 Yealink CP930W Wireless DECT Conference Phone
See the CP930W data sheet
Yealink W56H Premium Wireless DECT Phone
See W56H info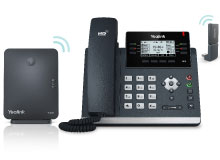 Yealink W41P DECT Desk Phone
See the W41P data sheet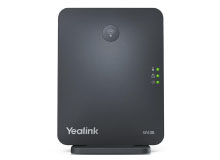 Yealink W60B DECT Base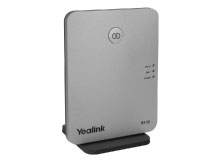 Yealink RT30 DECT Phone Repeater
See the RT30 data sheet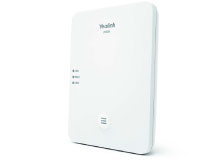 W80B Roaming System
See the W80B data sheet
How DECT Improves Business Communications
DECT (Digital Enhanced Cordless Telecommunications) technology brings scalability to cordless communications for businesses. Free your business from wiring with a completely wireless IP solution. No more phone cabling. Empower users with wireless calls and conferencing over HD voice. Get long lasting battery life, talk time and extensive range with a choice of Yealink phone options. Combine with Fastmetrics hosted metricPHONES service, for a choice of professional features, unlimited free local calls and seamless presence with our mobile apps.
Dedicated Business Services