Reliable Business Internet & Failover circuits
Fastmetrics provides Bay Area businesses with high speed business Internet service and reliable failover connections. Our business class connectivity is expertly managed by a local team for quality of service. From install through to activation on our privately managed network, we take Internet services seriously, so you can focus on your business.
Why choose Fastmetrics?
Dedicated connectivity that improves reliability and speeds.
18 plus years of dedicated business Internet services to San Francisco Bay Area businesses.
Business connectivity options to 1 Gbps or 10 Gbps symmetric.
24 x 7 monitoring and local Bay Area support.
Managed fiber and dedicated Ethernet services.
No data caps - unlimited downloads.
Free install offer & new hardware included.
WiFi network management & redundant LTE backup options.
Symmetric EoC & network of fiber ready buildings.
Use this table to compare Internet services.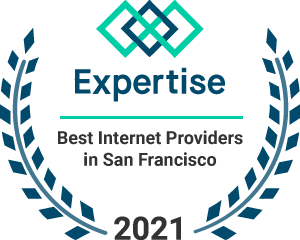 Fastmetrics Business Internet Services Trusted By:


Dedicated Business Services